BBQ Shredded Duck Breast Sandwich
Slow roasted duck breast with a tangy BBQ sauce. Perfect for those long summer nights or a quick and easy dinner everyone will love!
Ingredients

4 Pelleh Duck Breasts
1-1/2 Cups Ketchup
2 TBSP Soy Sauce
3 TBSP Brown Sugar
1 TBSP Cider Vinegar
1 TBSP Garlic Powder
1 TBSP Red Pepper Flakes (optional)
Directions

In a medium crock pot, place all ingredients EXCEPT the Duck Breast.
Mix all ingredients thoroughly then add the 4 Duck Breast and coat evenly with the sauce.
Cook on HIGH for 4 hours.
Once done, take 2 forks and pull apart.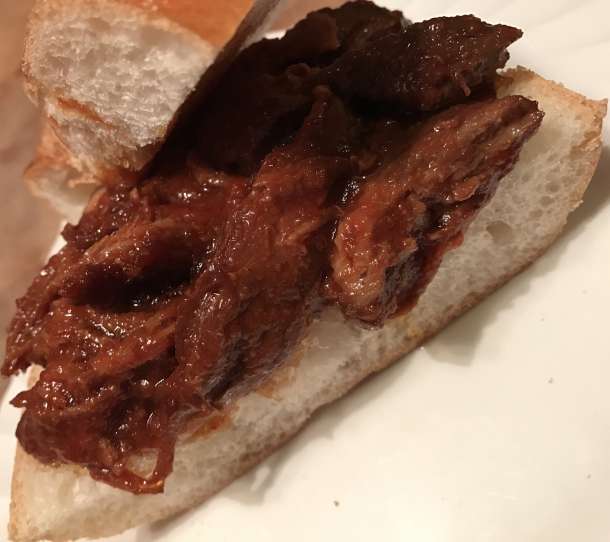 back to all