Duck Fat Vinaigrette
Your salad just got a whole lot tastier! The flavors come together and pair wonderfully in any salad you are preparing when you use this vinaigrette.
Ingredients

4 Tablespoons Duck Fat
2 Tablespoons Shallots, minced
4 Tablespoons Apple Cider Vinegar
1 Teaspoon Dijon Mustard
1 Teaspoon Honey

Optional:

Instead of Dijon Mustard, you can use 2 teaspoons of Honey Mustard.
Directions

Melt the duck fat and saute shallot over medium heat, about a minute.
Remove from heat.
Whisk in remaining ingredients until combines. Season with salt and pepper if need be.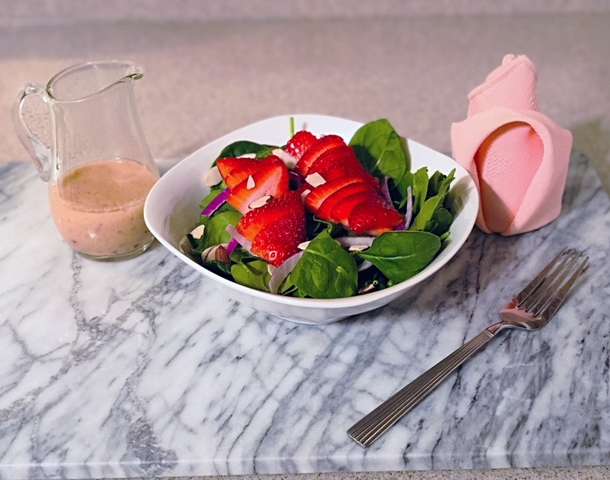 back to all